Add to favorites
View
Chords
Verse1
D       D7         G          D
Amazing grace how sweet the sound
     D7      Bm          A 
That saved a wretch like me
    D      D7       G       D
I once was lost but now I'm found
      Bm      A   D   A 
Was blind but now I see

Verse2
       D         D7        G        D
T'was grace that taught my heart to fear
    D7        Bm     A 
And grace my fears relieved
    D         D7      G     D
How precious did that Grace appear
     Bm    A       D      A 
The hour I first believed 

Verse3
          D   D7      G         D
Through many dangers, toils and snares
  D7   Bm       A 
I have already come
       D        D7         G         D
'Tis Grace that brought me safe thus far
     Bm          A       D     A 
and Grace will lead me home 

Verse4  
       D        D7           G      D
When we've been here ten thousand years
       D7      Bm      A 
Bright shining as the sun 
      D       D7      G          D
We've no less days to sing God's praise
       Bm         A     D     A 
Than when we've first begun 

Lyrics
Verse1
Amazing grace how sweet the sound
That saved a wretch like me
I once was lost but now I'm found
Was blind but now i see
Verse2
T'was grace that taught my heart to fear
And grace my fears relieved
How precious did that Grace appear
The hour I first believed
Verse3
Through many dangers, toils and snares
I have already come
'Tis Grace that brought me safe thus far
and Grace will lead me home
Verse4
When we've been here ten thousand years
Bright shining as the sun
We've no less days to sing God's praise
Than when we've first begun

Other Popular Hymns and their stories here.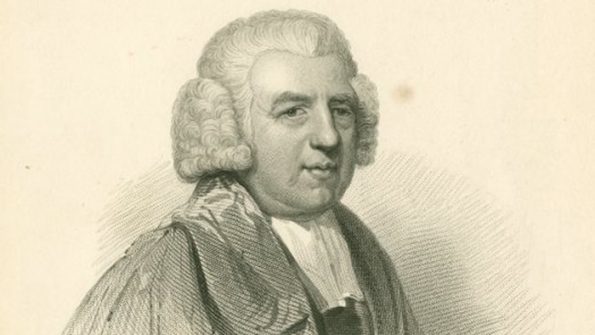 Newton was a slave trader who marked his conversion to Christianity during a storm where he was nearly shipwrecked. Newton's conversion took time, as he wrote, "I cannot consider myself to have been a believer in the full sense of the word, until a considerable time afterwards". In Newton's later years, he was ordained as an Anglican priest and wrote over 200 hymns to complement his sermons. The melody was composed by William Walkerin 1835).
The original lyrics and melody of this song is used as the chorus in Hillsong's Broken Vessles (Amazing Grace). Phil Wickham's praise song This is Amazing Grace, speaks of the God's amazing grace aptly though without using the lyrics from the original song.